Rentals
For Shuttles information and rates please click here!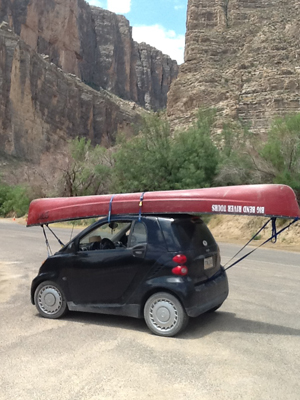 Big Bend River Tours rents professional quality canoes and various river gear. All canoes come with paddles and lifejackets. If you find you have forgotten something or were unaware that you needed it, stop by our office or give us a call to reserve what you need for your river trip.
We also sell rescue throw-bags, roll-a-tables, roll-a-stools, tie-down straps, cameras, sunscreen, t-shirts, hats, sunglasses, Tevas®, flashlights, river maps, paddle gloves, shorts, and various snack items.
Canoe Rentals: $50.00 per canoe, per day
Rentals include canoe, paddles, one lifejacket for each person and one spare lifejacket, and one spare paddle.
Below is a list of various river equipment that we have available to rent. Each item costs $7.00 per day and we do require a deposit or credit card information. Your deposit will be refunded if all articles are returned to us clean and in good condition. You will be charged the full retail value for anything damaged or for items not returned at the end of the rental agreement. River Toilet rentals will incur a $35.00 non-refundable cleaning fee and we will dispose of waste at our facility.
WE DO NOT SUPPLY ANY TYPE OF CARRIERS OR CAR RACKS. IF YOU DON'T HAVE YOUR OWN WE CAN PROVIDE A SHUTTLE FOR AN EXTRA CHARGE.
ITEMS AVAILABLE FOR RENT:
Life Jackets……Paddles.......Ammo cans….Dry Bags….Fire pans with Grills…..
Sleeping Bags…..Water Coolers…..Ice Chests…..Water Jugs……..
Scat Packers ( required toilet system).....Boat Pumps....
For over night trip: If you do not have a sleeping bag, sleeping pad or tent, you can rent them from us for $10 each plus tax per trip.